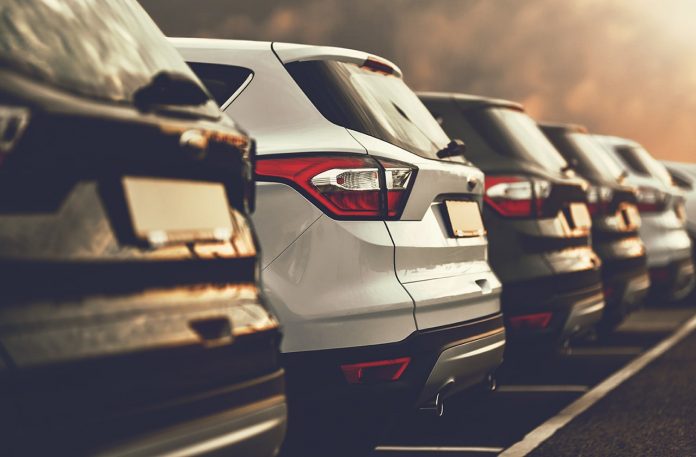 Everything in life is somewhere else, and you get there in a car.      
There are two absolute certainties during the final week of December. First, the media is awash in "Best of the Year" lists. Second, everyone is having an inventory reduction sale.
This certainty is an industry standard for local car dealerships. First, they really do want to reduce their inventory. It helps them in a whole host of ways. According to Edmunds, the last couple of weeks of the year pushes several important dealership buttons, like end of month, end of quarter and end of year. Second, most of us have a bit more time to shop during the holiday break, making it a good time to browse the lots and come to important decisions. Dealerships (and really any sales oriented industry) do better when shoppers are relaxed. It makes sense for them to attract those shoppers with sales.
One of the great things about local car dealerships is that they are, on the whole, long standing local businesses, many multi-generational family-owned. Sure, you can go online and buy from some car warehouse or individual a few hundred miles away. But why? Regardless of the national and international nature of the product, local dealerships employ people locally, often finance with local institutions, and service their product on site. That means  money plowed into the local economy.
Listed below is a roundup of our local dealerships. Many have multiple locations and all have excellent websites to begin your search online. Most of these local businesses also have online assistance so that you can ask some questions well before you think about a test drive.
New car shopping can be stressful. However, when you work with local car dealerships you gain two advantages: personal attention backed by a locally owned business. 
But hurry! Sales lasts only until the end of the year….
Yark Auto Group: Certainly one of the bigger dealerships in town with several locations. They carry Chrysler, Jeep, Dode, Ram, Fiat, Alfa Romeo,Chevrolet, BMW, Subaru, Nissan and Toyota.
Taylor Automotive: Another well known auto group in the area. The Taylor family carries Cadillac, Hyundai, Genesis and Kia.
Brondes: Open since 1955, it is comforting to know that there are still brand loyal dealerships. Also, they are closed on Sunday so that their staff has a day off. This is a great, old school, dealership
Brown: With locations spread across the Central Avenue Strip, Brown represents Honda, Mazta, Mitsubishi and Isuzu Trucks.
Ballas: This area fixuturer in the business community has been in continuous operations since 1970. Since 2004 Marianne Ballas has owned the dealership and continues to represent Buick and GMC. She is the first woman in NW Ohio to own a dealership.
Dave White Chevrolet, Dave White Acura: Part of the White Family auto group, Dave White in our region represents Chevrolet and Acura. 
Jim White Toyota, Jim White Honda, Jim White Lexus: Another branch of the White family, which is replete with car enthusiasts. Jim White represents Toyota, Honda, and Lexus.
Kistler: A long standing Ford dealership, Kistler is another of the old school, single product dealerships. There is a comfortability to those dealers who stick with one product and Kistler certainly fills that bill.
Grogan's Towne: Grogan's Towne is one of those dealerships NOT located on Central Ave. Don't let that distract you. They represent Chrysler, Dodge, Ram and the every popular Jeep.
Vin Devers Autohaus: Located in Sylvania, Vin Devers specializes in Audi, Mercedes-Benz, and Sprinter. They have been in operation since the mid 1950's.
Dunn: One of the oldest dealerships in the region, Dunn started business in 1925. They represent Chevrolet and Buick and are located in Oregon.
Charlie's: Located in the heart of Maumee, Charlie's represents Dodge, Chrysler, Ram and of course, the area favorite Jeep. 
Rouen: We tend to think of dealerships being clustered on Central Ave. Rouen, like Dunn, Grogan and Charlie's, breaks out of that mold. Located in Woodville, Rouen represents Chrysler, Dodge, Jeep and Ram.
Cronin: Located in Bowling Green, Cronin represents Buick and GMC. This is a smaller but enthusiastic dealership that prides itself on a personal touch.
Al Smith: Family owned and operated for over 50 years, Al Smith is located right on Main Street in Bowling Green and represents Chrysler, Dodge, Jeep and Ram.
Thayer: Another long standing dealership in Bowling Green (since 1935), Thayer carries Honda, is still family owned and is conveniently located on N. Main.
Findlay: Stating upfront thier "buy smart promise", Findlay represents Chrysler, Dodge, Jeep and Ram and is owned by Kable Derrow.
Reineke Family Dealerships: Reineke is a large family of dealerships that represent Ford, Lincoln, Nissan, Honda, Chrysler, Dodge, Jeep, and Ram. They have lots in Findlay, Tiffin, Fostoria, Upper sandusky, North Baltimore and Lima. And if you are feeling like a really big vehicle, they also carry a line of RV's.
LaRiche: This downtown Findlay dealership has been in operation for over 25 years. They are a solid Chevrolet dealer with a great reputation in Findlay and throughout Hancock County
Warner: A well regarded Findlay dealership which represents Buick, GMC and Nisson. If shopping in a larger metro area is of concern, Warner is another Northwest Ohio alternative to the large and sometime intimidating Central Avenue Strip