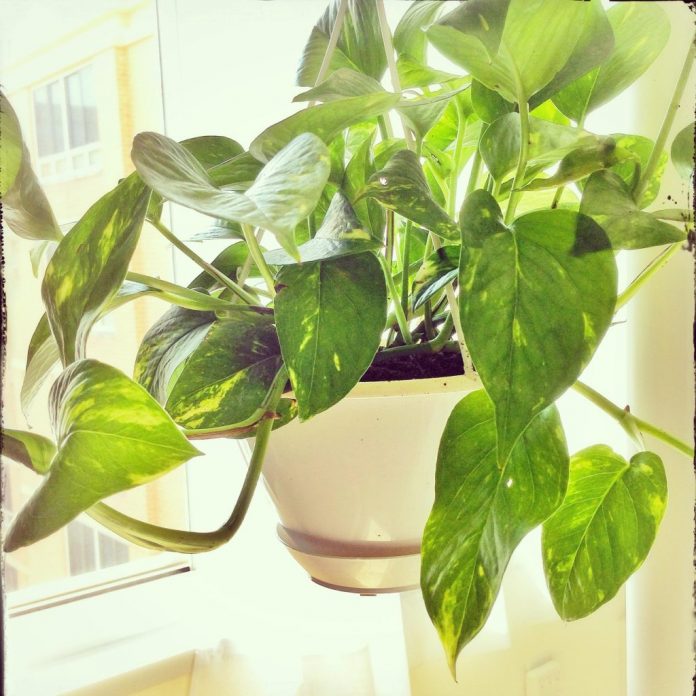 By Melanie Fellman
Warmer weather is here and with it comes sunshine, growing grass, and flowers. Living in the country, these aspects of the season are enjoyed by a mere step outside my door. Still, while the joys of growth can be experienced with a walk around my yard, it is pleasurable to bring living plants indoors.
While it is enjoyable to have plants in the house, I am at times neglectful of their care. For me, hardy plants, requiring little attention, are a must. The plants which do well under my minimal care (if care it can be called) are great options for apartment living as well.
Apartment life rarely boasts an environment conducive for growing plants. With few windows, and little natural light, thriving plants may seem an impossibility. However, this does not have to be the case. Choosing the right kind of plants can find you too enjoying the growth and colors of this season inside the comforts of your home.
Haworthia
If easy care is at the top of your list the Haworthia family is a great choice. My own Zebra Cactus finds me watering it once every month and a half or there about. A quick wetting of the roots, a bit of water in its container, and this little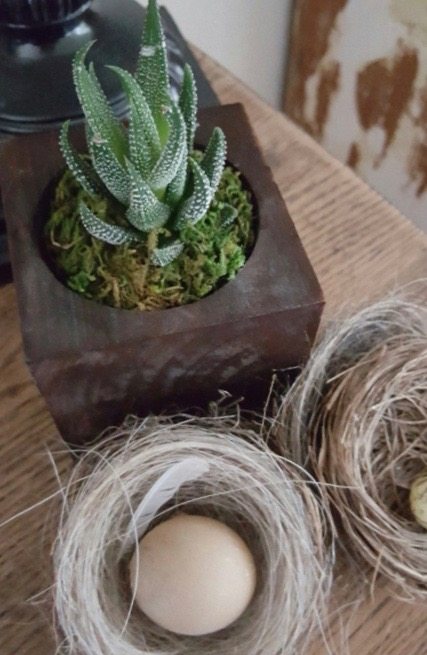 plant has received all the care needed. Now that it is warmer, a little more attention will be given.
A disadvantage of this plant is it grows extremely slow. You are not going to be able to watch this little plant sprout new growth or gain height without significant time passing.
For a touch of color, texture, and life this is a great plant. If you want something requiring more attention, one that will provide visible growth, you will want to choose a different plant.
Grasses
There is something about looking out a window and seeing a blanket of lush grass. Unfortunately, this is rarely an amenity of apartment life. Far too often cement and cars are the sight met by the eyes. While you may not be able to enjoy the sight of a green lawn, you can bring that sensation indoors. Growing wheatgrass is popular for its health benefits; however, it can also be grown for its aesthetics. Whether you plant some in a small pot to set on your night stand, or, in a long box for your counter, wheatgrass is eye pleasing, cheap, and easy to grow.
Cacti                                                                           
Cacti come in a variety of fun shapes and sizes. For me, their funny look is what makes them endearing. If you forget to water them, no problem. In fact, with cacti, it is far healthier to water less than it is to water more.
Mother-in-Law's Tongue
Another plant that will survive with little care is the Mother-in-Law tongue also known as the Snake Plant. While a slow grower, it is a striking piece to display.
Edible Plants
If you are looking to grow something to eat, this is yet another option open to the apartment dweller.
Mushrooms
You can buy kits at Ace Hardware, Whole Foods Market, Home Depot as well as online. Now, I have never tried my hand at growing mushrooms so I cannot say from experience how easy they are to grow. No matter the result, it sounds like a fun experiment to try. Check out this article by Adam Sayner over at GrowVeg.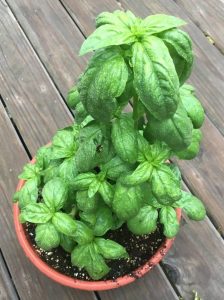 Herbs
Growing herbs on a window sill is another great option for growing something edible. Even if you do not plant enough to use for all of your cooking needs, a few sprigs of fresh herb lain on top of a special dish is sure to brighten your mood. Nothing beats the feeling received when cooking with something you grew.
As you can see, apartment living does not have to be void of living plants. No matter your style and preference, there is a plant for you. The few listed here are only the start of plants great for indoor living. The list continues with vines, moss, a great variety of succulents, and many more. While the weather continues to warm, and the itch to grow something increases, you are now armed with the fact there are plants which thrive indoors. Add a touch of life to your home décor by bringing the colors of Spring inside.
Choosing your plants is only the start. The fun continues as you choose objects to hold your plants. From pots and vases, teacups and candle holders, shells and watering cans, to old drawers or suitcases, the options are nearly limitless. Even the manner in which you display your plants can vary. Window sills and table tops are not your only option. Try hanging plants from a ceiling, or allow vines to spill over from a shelf or stack of books. With a bit of preparation and ingenuity, nearly any object can be used to pot your plant. Find items that shout your style and enjoy growing green plants, blooming flowers, and edible herbs in your home this season.
Melanie Fellman is a nurse who writes in the often crazy, yet peaceful, Michigan countryside. Join her at Melanie Fellman Writes where you will find encouragement and tips for navigating through this exciting adventure called life. You can also follow her on Twitterand Instagram