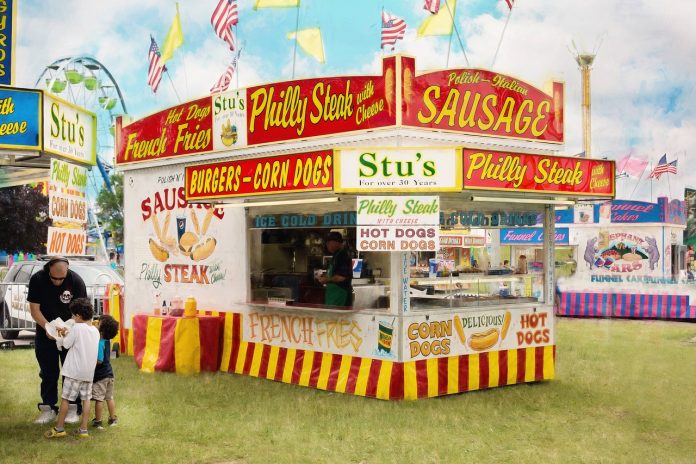 Festivals are the best because you can't control anything, and for a control freak like me, that's a wonderful experience. — Jack Garratt
Here in the western shadow of Lake Erie, we have a problem…a good one. There are festivals and fairs practically weekly from June through September, with a good number of events braving October's weather weirdness. We are, in essence, blessed with a culture of ethnic gatherings, food festivals, open-air markets, art shows, music festivals, carnivals, church fairs, historical reenactments, parades and a whole host of other outdoor gatherings that make even the cold soggy spring worth slogging through.
Besides a rich history of county and state fairs on both sides of the border, there are iconic festivals that have stood a long test of time and distraction that have become staples of late spring, summer, and fall. These festivals offer up a virtual smorgasbord of strolling around eating fair food, listening to local musicians, and general relaxation.
Getting Started with One of the Best
In many respects, The Old West End Festival, now in its 48thyear, is the clear signal that festivals and fairs have returned to the region. And what a kick off! Their busker and street performer area alone is worth the trek to the area. Plus, home tours, the King Wamba Parade, beer garden, and of course the usual market places, garage sales, and food stalls. It kicks off this weekend and runs June 1stand 2nd.
And that is just this weekend. Stretching throughout the next 100 or so days are other iconic festivals, including the Crosby Festival of the Arts, The German American Festival, Black Swamp Festival, National Tractor Pulling Championships, Toledo Water Lantern Festival, and Muster on the Maumee just to name a few.
Exploring the Possibilities
Fortunately, here at RSL, we love festivals and for our 3rdconsecutive year we have strived to list a wide variety of them on our calendars. Besides festivals, we continue to list outdoor concerts, farmers markets, running and walking events, along with a great list of some of the region's county fairs and renaissance festivals.
Bottom line, there is no reason to get stuck in a routine this summer. Right in our own back yard, we have some of the best events anywhere in the country. So, get a good pair of walking shoes, a refillable water bottle, and get ready for corn dogs, waffle fries, elephant ears, dipping dots, food trucks and walking tacos.
Festival season is here!