No one would peg our corner of the Great Lakes as a "resort" area. With so many great stops a few hours drive away, including the Upper Peninsula, Lake Michigan all along M22, heading south and east into West Virginia, Kentucky and Tennessee, and of course heading into Appalachia, the western shores of humble Lake Erie is not the first thought for places to camp.
It should be. We have beautiful camping sites and parks that grace our neck of the woods. Part of their beauty is convenience. A camping excursion doesn't have to feel like an Apollo mission. A quick weekend getaway is as close as 30 minutes yet sacrifices none of the splendor.
No matter if you are an experienced camper complete with military survival training or just looking to spend one night in a tent complete with electric and WiFi, our neighborhood serves up beautiful and memorable outdoor summer adventures.
Probably the premier state park in our area, Maumee Bay offers 1336 acres of recreational facilities, including cottages, a links golf course, amazing hiking, and 252 electric fitted campsites. They have lots of rentals and five miles of paved bike/walking trails. Heated shower houses, some pet camping, playground equipment, and of course, all of Lake Erie is available in this expansive park. Besides the usual camping and outdoor things to do, Maumee Bay is close to several restaurants, clubs, and even an old school drive-in movie theater (Sundance Drive-In).
Let's call this the Pure Michigan sibling of Maumee Bay. With almost the same amount of acreage, Sterling has a ton of amenities including camping, over a mile of beach with plenty of parking, hiking and biking trails, fishing, and boating. If you are from Ohio you will want to check into Michigan licensing requirements and nonresidency requirements. You can find more information at the Michigan Department of Natural Resources.
Metroparks Toledo offers quite a few camping options for those who want or need to stay close to home. These campgrounds live up to Metropark standards and are, in a word, gorgeous. They also are busy. You must make reservations and many book weeks in advance. Still, it is a great option for camping literally in our back yard. Parks with camping include Oak Openings including Cannaley Treehouse Village, Cannonball Prairie, Farnsworth, Wiregrass Lake, Granger Island Cabin and Tent Platforms, and Blue Creek.
Located right in between Oak Openings and Maumee State Forest, The Eco Camp is a full-service campground that provides everything you need to go camping. By "full service" and "everything" we mean:  tents, bedding, grill, plates, cups, dinnerware, solar lights, and a battery pack to power your phone or tablet. We know of hotels that have fewer amenities. Unlike a hotel, The Eco Camp is located in the heart of some of the most amazing outdoor recreation areas in the region. Check their website for full details about the area, what they rent, and other activities just minutes away from the campsite.
A small yet charming state park located right on the Maumee. This is a convenient and manageable state park for quick overnights, well luted for beginning campers and those with younger adventurers. It is just enough "out of town" to feel like a vacation yet close enough to not be much trouble. Around 40 campsites are situated on 105 acres, with both walk-in "rough" camping and electric sites. There is a small amphitheater that shows movies on Saturday night and pet camping is allowed.
This is a smaller state park located toward Findlay. Yes, it is surrounded by active farm fields. However, this 296-acre woodland oasis has some charming characteristics, including around 30 campsites, equestrian camping, and the whole menu of state park activities including disc golf. 
Many of us from this area think of Maumee Bay when we think of Lake Erie camping. East Harbor might be the less thought of but it isn't the lesser park by any means. All the usual state park recreation is available with a large amount of electric and full hook up sites available. Plus group camps, a day shelter, and nonelectric sites if you feel like roughing it.
Sauder Village Campground has 87 sites spread across both RV and tent camping. They have on-site activities and are located in a picturesque location that is still relatively close. Plus, they are at the heart of the historic Sauder Village which is a destination unto itself whether camping or not. The Village itself has a wide variety of activities and entertainment. Be prepared, however, as during key weekends the campsite will fill up quickly.
Close to the whole confluence of the Turnpike, I-280, and I-75, Stony Ridge KOA is typical of these types of commercial campgrounds. It has the usual amenities, including hookups, WiFi, cable (for RV's) along with kid play areas, horseshoes, a pool, and a mini-golf course. More importantly, it is close to other things to do and affords a quick getaway without too much fuss. There is some tent camping along with a group camping area. An excellent way for the newer camper along with little campers to hone their outdoor skills.
The Island State Parks
When you have so many beautiful islands situated right down the road it is understandable that you also have a lot of state parks. These parks are, understandably, smaller than shore-side parks. Three of the four we listed entail a ferry ride, which adds expense and places certain constraints on time and even cell phone service. Don't let that deter you. There is something "get away from it all" involved in traveling to an island no matter if that island is in the Caribbean or 60 minutes away on Lake Erie. Our picks include:
Owned and operated by the Jacob family since 1969, Twin Acers has a decent sized area, is located just down the road in Whitehouse, which makes it conveniently located near a variety of MetroParks and other outdoor activities.
Located in Ottawa Lake Michigan, Cover Wagon offers a decent variety of camping options including a good selection of hookups onsite. They also have a few cabins available plus bike rental.
Located near Dundee, there is a ton of area things to do around the site. They have campgrounds, RV hookup areas, cabins, and even a section of "primitive" camping, which is a great way of trying out more rustic camping without traveling too far.
River Raisin Marina and Campground
Don't let the word marina fool you. To be sure, River Raisin is a working marina but it also has amazing camping as well and right on the water. Full hook up services along with fishing, kayaking, and canoeing are available.
Truth be told, camping equipment has become the domain of mega retailers and online distributors. RV's, like most auto dealerships, are still blissfully local.
Most local retailers deal with specific activities, like running/hiking, biking, boating, and fishing. Below is a list of some specific shops that can help you with activities when you get on the road along with RV dealers.
We have included a couple of national rental companies that offer a try before you buy option if you are just getting started.
Thinking about bikes for your next trip? These guys have you covered. Wanting to get into cycling, casually or as a new type of exercise? These guys have you covered as well. With 4 locations across the area this is a great place to start. Check out their web site as well. They have some excellent "starter" info.
The area's oldest bike shop with the same services as Spoke Life. Whether tuning up an old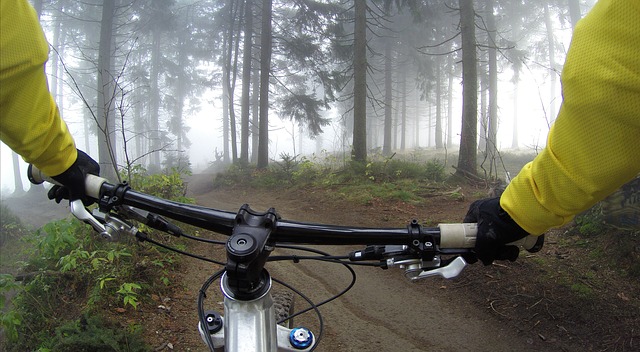 bike for a trip or getting a new one, Wersells will help put cycling into your camping trip.
Not strictly a local outlet but at least regional, Fin, Feather and Fur can get you set up for camping and hiking. They are a huge store and have excellent online backup as well. With the exception of some of the finer things, like food, shoes, and bicycles, they are close to a one stop shop for camping. 
Like any used shop, you never know what you will find at Play it Again. However, they do carry used hiking, camping, fishing, disc golf, and climbing gear. PLUS you can look into other gear, including in line skates. Of course, if you have moved on to another summer activity, they are worth checking out to move your extra gear out of the garage.
One of the oldest and most trusted places to get ready to do some fishing. Although we think of them for the Walleye Run, it is good to remember that they can get your ready for a trip camping as well. Tell them where you are going and your level of experience and then let their experts guide you.
Reineke has 60 years of dealership experience accross Ohio including with Ford Lincoln Mecury, Mazda and into Doge products. In 2018 they partnered with Coleman Sales and Service and started working with RV's and other campers, brining their auto experience to the RV world. They have a wide variety of RV's, motor homes, and campers, an excellent servcie group and a decent inventory of used options.
Located on Alexis in Sylvania, All American Coach calls themselves an RV superstore and with good reason; they have access to a large inventory of both new and pre-owned RV's. Their website is particularly informative if you want to familiarize yourself with all the terms and layouts before you go shopping.
Another great area RV dealer located on Reynolds. Like moth other dealers they do have both new and pre-owned options and a variety of models. In particular, check out their rental optiions. Nothing wrong with getting the feel of whether you want to adopt the camper lifestyle before investing.
We admit, this is a national company. However, if you are looking to test drive the outdoor adventure life renting gear is a great option. You may discover you love camping and hiking or you may decide that anything less than consierge service is unacceptable. The good news is that you can try before you invest. Lowergear ships nationally.
Another national company that rents and ships nationwide. OutdoorsGeek also offers "packages" that take at least some of the guess work out of what you might need for an outdoor trip. They also offer rent to purchase options for those who go and fall in love with camping.
No one place offers "camping" food per se. However, if you are checking out where to get trail mix, nuts, fruit (regular or dried) and some cool things to eat on the trail, several local markets offer a good variety of fuel to keep you hiking, fishing, camping, biking and any other outdoor activity that takes energy. Many of these markets also offer decent staples to get you in the zone for cooking outside, whether along the trail or in a fully equipped camper.
Dried fruit, nuts, trail mixes, power bars. Bassett's is often overlooked because of the health food moniker. It shouldn't be. If you are wanting to eat on the healthy side during a hike or camp out, they can get you up and running with healthy snacks. Two locations to serve you.
There is no need on a camping trip to compromise our healthy habits. Like Bassetts, Claudia's can get you ready to go on a camping trip as well. And like Bassetts, don't forget to check out some of their drinking options as well, including drink add ins, vitamin mixes and teas. They also have a respectable bulk and produce section.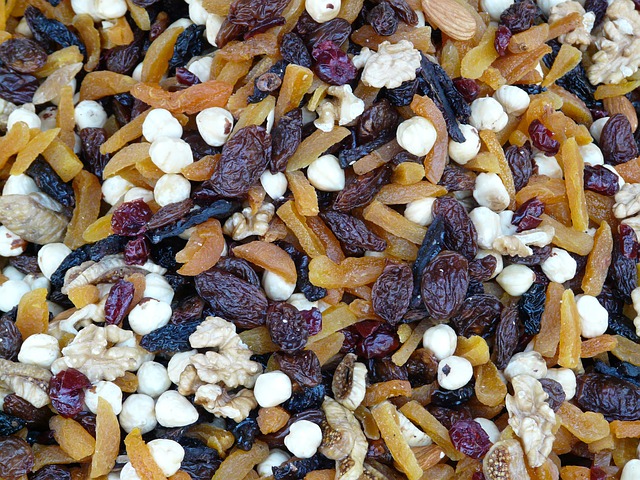 Like Fin, Feather, and Fur this is a regional, not necessarily local, market. Still, they can get you up and running for a camping trip. They have the best bulk section in town and it is stocked full of a wide variety of trail mixes, snack mixes, dried fruits, and other tasty consumables that will hold up to camping. Their bulk section also includes oils and vinegars, making it easy to get a small amount for camping (rather than buy expensive larger bottles that often get thrown away). This is true for other camp cooking staples, like flour and cereals.  It is an excellent resource for summer outdoor cooking.
These produce markets are great stops on the way out of town. First and foremost, your fresh fruit options are an easy grab and make for quick snacks on the road or a hike. All three locations have clam shell packed items like nuts, dried fruits, and trail mixes. And as long as you have a cooler, their delis are ready to stock sandwich staples and deli salads. However, we have to go back to the fruit and snacks. A plum or nectarine on the trail always tastes better than at home.
One of the best things about going camping is the food. House of Meats offers a wide variety of easy to cook options that you can freeze and the go camping with. Whether you are "camping" with the kids in your backyard or going to a site for a serious week of unplugged bliss, HOM can get you stocked up. Don't forget to check out their jerky and Landjaegers.