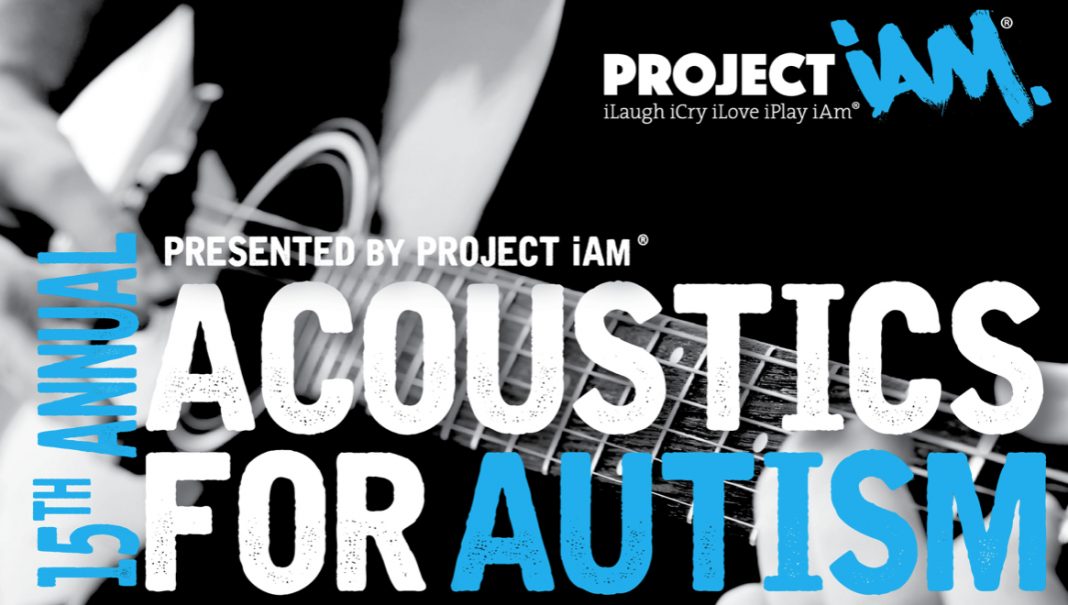 Nothing is more satisfying and rewarding than seeing a community come together to support a need. With Acoustics for Autism, you get a perfect blend of that community: The community of Maumee Ohio, the community of local performers, and of course, all those who show up and show their support.
Now celebrating its 15th year, Acoustics for Autism will return on March 6th to once again raise awareness for Autism.
Acoustics for Autism
Sunday, March 6th, 2022
Maumee, Ohio
Conceived in 2007 as a way to fundraise for families with members who are on the spectrum, Project iAM has been offering scholarships to families for treatments and services since 2008.
Staying independent of any specific treatment or care philosophy, the mission of Project iAm is to support families as they test the waters of the many options for support with autism. Their funds go directly to care providers the form of scholarships to families.
As a 100% volunteer organization, Project iAm concentrates its funds on helping our local families with a minimum of operating expenses. If you are a family looking for support with a family member you can find more information here.
Buster Brown's Stage
12:00-12:35 CHICK FLICK
12:50-1:25 GARDEN REPORT 
1:40-2:20 POP'S GARAGE
2:35-3:05 TIM OEHLERS
3:20-3:55 WOLF CREEK RISIN'
4:10-4:45 THE KIRBYS
5:00-5:30 TONY SALAZAR
5:45-6:15 SOMETHING TO TALK ABOUT 
6:30-7:00 BUBBA AND BRIAN
7:15-7:55 THE PART TIMERS 
8:10-8:40 THE JOSHUA JAMES 
9:00-9:40 2 LEFT MISSING
10:00-10:40 THE BEN DELONG BAND
11:00-11:40 TINFOIL
12:00-12:40 CAVEMAN
If you'd like to learn more about Acoustics for Autism and the other great things they have going on, you can check out their website. Otherwise, we look forward to seeing you at the event!