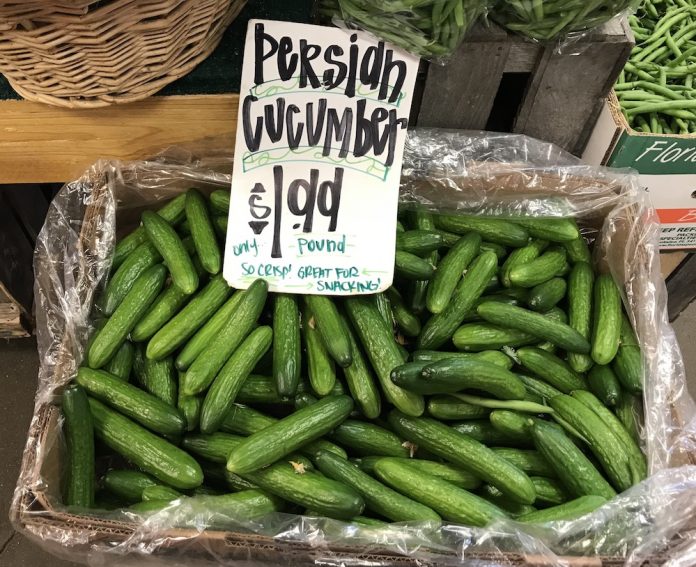 By Candace Byington and Chris Watson
We wrap up our month long stroll through specialty markets with the familiar and the sublime. This week our shoppers checked out Lai Lai and Zavatski's along with very familiar favorites Monnettes and Sofo's. We add a few honorable mentions at the end as a reminder of all the great markets we have in our area. For a region of our size to have as many ethnic, produce, fish, butcher, and high end markets that are locally owned is unprecedented. Go out and support our local markets!
Lai Lai Market
Just past Costco on Central Avenue you will find the Lai Lai Asian Market. The market is vast. If you are shopping for noodles here you will find a wide variety from China, Japan and Vietnam. The store offers many types of soy sauces including mushroom. There is very little fresh produce but plenty of frozen vegetables and fruit. Soy milk is available by the gallon. Spices and seasoning can be found in large quantities. If you need a wok for stir fry there are large ones in stock with decorative lids. Best of all are the snacks! Whether you need a snack during your shopping trip or not check out the assortment of chips ranging from crab to sweet potato!
Monnettes (Glendale)
We visited the Monnettes on Glendale and always love this market. Sure, it has lots of vegetables and fruits. If you are a smoothie maker or juicer this is the place to come. What most people don't realize is the hidden shopping treasures sprinkles throughout the market. First, they don't just have veggies, the have interesting veggies (like Persian cucumbers). Second, they carry a wide variety of local products including the one of the best selection of the Northwood Ohio produced Dei Fratelli lines in town. Their deli is great, the people are great, the shopping is…well…great. See below for their other locations.
Grilling season will soon be here! One place to find great service and variety is Zavotski Custom Meat and Deli. Of course they feature their keilbasa but the also have brats ranging from traditional to blueberry! You will also find fajitas, kabobs and meatloaf ready to for the grill or oven! Marinated chicken and flavored chicken burgers are an excellent, healthy, and full flavored protein and they have them in abundance. Checkout their sides. Take home perogies, stuffed peppers or a deli salad. Want a snack? They offer tasty dips. Overall the market is a good one stop-the also provide fresh vegetables and beer. No matter what the weather this March, you will want make an excuse to grill out after visiting  Zavotski Custom Meat and Deli on Heatherdowns. Check out the original location on Sylvania!
Honorable Mentions
We have a vast landscape of specialty food shopping in our area. Even after three weeks we couldn't visit them all. Here are a few more options. Links provide are to location maps. Every single one of these places deserves a visit by the casual shopper to the die hard foodie. Local rules!
Don't forget the wide array of K&J's and House of Meats located throughout the area.