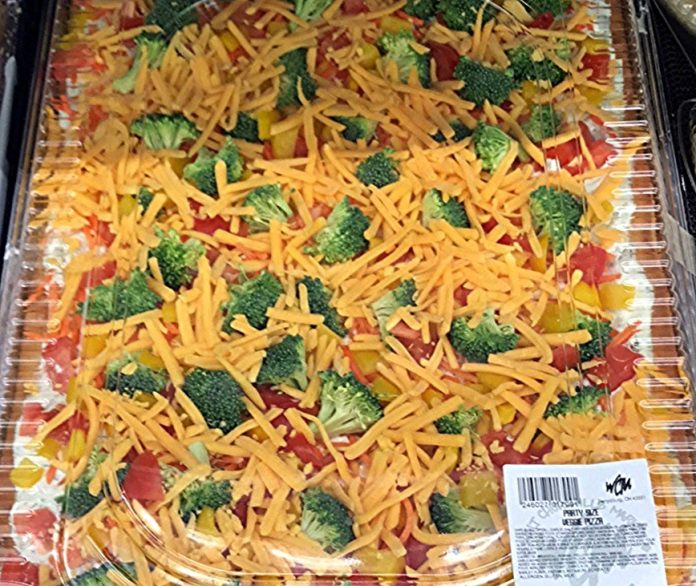 By Candace Byington and Chris Watson
The big game is finally here. There is no reason to get in line with all the other people and order substandard pizza. Our area has some great generators of all things game day snack! Local markets, deli's and bakeries are ready to supply you with what ever you need. Whether you are staying at home for a quiet night of watching the commercials (and maybe the game) or going to a big group blow out, forget the mega mart. Our local markets have you covered!
Many tasty snack options for the Super Bowl are waiting for you at Walt Churchill's Market in Perrysburg. Not only do they have endless varieties of nuts, dried fruit and other healthy snacks but they make their own veggie and fruit pizzas. In the produce aisle you will also find grab and go snack trays for singles or large parties along with their own dips and guacamole. They also have a wide variety of unusual snack chips from blue corn to sweet potato. Of course the store is known for it's great selection of wine and craft beer. Don't forget the Briarfield store in Maumee!
[cycloneslider id="wcm-super-bowl"]
Sofo's has to be one of the best options for snacks. Starting with a great olive bar plus an excellent deli. Throw in a bakery with cannoli, an wide selection cheese case, respectable meat counter, grab and go subs of all sizes and all the pizza fixings you will ever need and Sofo's is the place to put together a party.
[cycloneslider id="sofos-super-bowl"]
Worth mentioning is Sautter's in Waterville. They have an excellent deli for everyday or for your Super Bowl party. Best of all they have an interesting selection of grab and go items. They have many of their own cheese balls and dips including chocolate chip! If you enjoy tiny cocktail weenies while watching the big game you will find a nice variety at Sautter's. Enjoy locally produced craft beers or their wine selection as well. Don't forget their Sylvania store as well![cycloneslider id="sautters-super-bowl"]
With the Super Bowl upon us it is time to forage for snacks and maybe a few adult beverages. Whether you are watching the game alone or at a huge party you will find a variety of unique offerings at Kazmaier's in Perrysburg. Enjoy veggie chips, sweets from Dietsch's or one of the many dips or cheese balls created by the deli. Take home a ready made pizza, cheese cubes to go or deviled eggs. The selections in the wine and craft beer aisle will also delight you.
[cycloneslider id="kazmaiers-super-bowl"]
Honorable Mentions
Middle East Market: All things mediterranean. Check out their meat pies, sweet case, plus olives, feta, pita, and an interesting meat case.
Zavotski's Meats: One of the better butters in town. Great chicken sausages, seasoned chicken breast, plus all the usual options for "things in a bun".
Tiger Bakery: One word…pies. Meat pies, spinach pies, and other baked delights. A bit out of the traditional Super Bowl box but who cares
All 3 Monnettes Markets: Veggies, fruit, deli, wine, beer, finished.