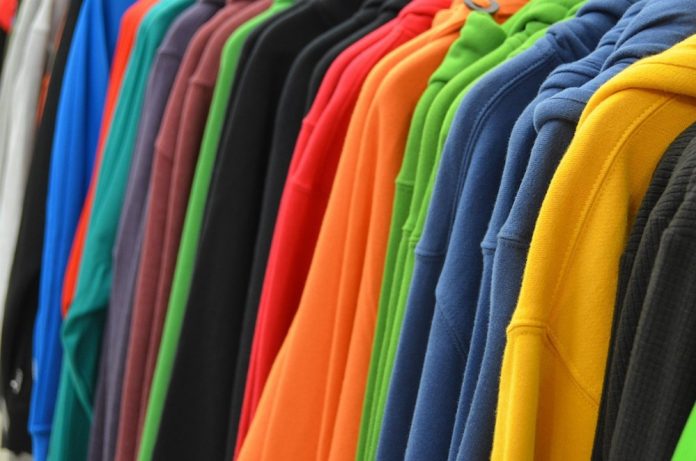 By Nida Amar and Chris Watson
In the last few days we have had a few temperature appetizers…small glimpses of the fall and winter to come. These cold snaps send us deep into the recesses of our closets and dressers looking for longer sleeves and warmer layers. If you have children, you discover that in the 6 months since they wore something warm they have grown…sometimes a great deal. If you are an adult you discover a bunch of clothes that cause the head scratching question, "What was I thinking?"
Yes, it is time to begin the great clothing swap. Twice a year we are given the opportunity to remake ourselves in the image of the season. If you are a fashion aficionado this is viewed as an opportunity. If you are way too busy to even match your socks, this time of year is an expensive chore. If you have kids, it is a bit of both.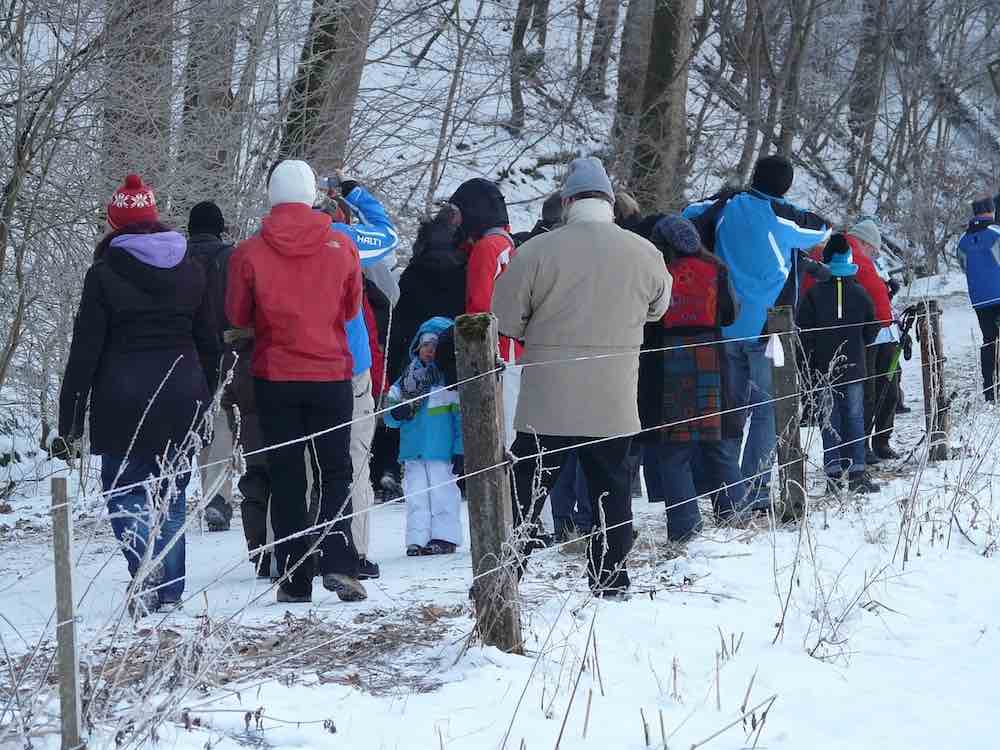 Fortunately, many local shops have you covered. Our area has several clothing resale shops that offer an alternative to the frenzy of the mega department store bargain hunting. Patronizing resale stores gives us that pleasant feeling opportunity to reduce waste and save money. In the kids' department it also gives us a bit of a community. Walk through any kids' resale store and it is easy to relate to all those parents who have said before, "What do you mean it doesn't fit? We just bought that!"
Below is a list of local resale shops that offer alternatives to the mega store. You can feel good about saving money, reducing waste, and above all shopping local.
(419) 841-7500
142 E. South Boundary, Perrysburg OH
(419) 874-3606
Originally started in Columbus OH, this regional resale children's store now has two locations in our area. These stores contain basically everything you need for your child from clothes to cribs and strollers. The quality of the clothes is good and they are always prepare for seasonal clothes like Halloween costumes, snow suits, swim clothes…etc. Clothes are gently used, and I usually find some great pieces here. They buy and sell and would usually put out announcements on their Facebook page on what they are looking for this time.
2850 W Sylvania Ave, Toledo OH
(419) 475-7368
Twice but Nice recently changed locations and is now located on W Sylvania Ave. They buy and sell baby equipment, clothes, books, formula and have clothes sizes 0-16. They also have a special section for teens and adults called Planet Fashion. The clothes are of course gently used and I would advise you to specify a long period if you will shop. There are a lot of racks to go through and decide which pieces you will scoop up!
2402 Aberdeen (At South Detroit)Toledo, Ohio
(419) 389-6004
Lily Pads has been recommended by several fellow parents for being more organized and fairly priced. Ed, the owner, buys and sells clothes and would also trade you items. So, you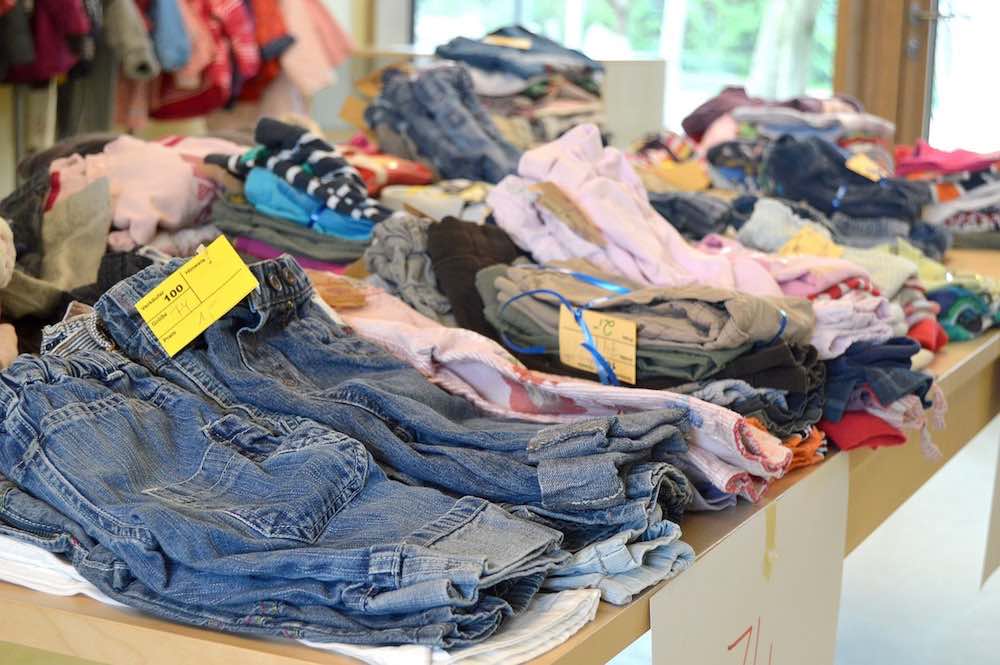 can take in a bunch of clothes and walk out with another bunch! They also have special discounts at times, which they advertise on their Facebook page, so it is a good idea to keep following them.
2513 Woodville Rd Oregon, Ohio
(419) 690-0610
You see those Instagram photos that get titles "outfit of the week"? You will find a much cuter version of them at Lil' Rascals Facebook page. Each week, they dress a child with an outfit from their shop, dubbing it the outfit of the week and include the total price of what's in the picture. Like most other shops in our feature, they buy and sell children's equipment, clothes, shoes…etc.
144 W. South Boundary, Perrysburg OH
(419) 873-8600
(419) 517-7700
Another regional store, this time for adults, emanating out of Columbus OH and aligned with Once Upon a Child. Another buying and selling place but a great way to gear up for fall and winter if you are on a budget or just want to change up your style regardless of the season.
3658 Rugby Dr., Toledo, OH 43614
(419) 382-7490
Here is a combo option. First, My Shop is an upscale resale boutique that offers an interesting collection of woman's clothing, handbags, shoes, jewelry and scarves. In other words think about dressing up your existing fall and winter way with something new…we mean old but new. Second, My Shop is a clothing alteration service for men and women. So men (and Publisher Chris is talking here), stop walking around in pants too short or too long. Buy the long once and take them to My Shop. It is affordable and an easy experience.
Other Options
In case you think you still want better price ranges or clothes that have gone through less hands, check out some of the local mom-to-mom sales or rummage sales that get organized in the area. One wonderful source of finding out about them is by joining a Facebook group called Toledo Thrifty Moms.These moms know all about budgeting, where to spend your money and how to find these kind of sales and catch them in time!
Second, if you are an adult and are looking for basic fall clothing, you can also go to the tried and true resources of Goodwill Stores or Salvation Army stores. Don't think upscale here. Thing work outside, bum around, stay warm, basic clothing. These stores can be godsends if you work outside or in an environment that is tough on clothing, like painting or construction. Sweatshirts, coats, some basic jeans, and t-shirts are all available at reasonable prices. Both of these thrift stores are an excellent option for basic, serviceable clothing to get ready for colder weather.