By  Candace Byington, Chris Watson
We have been on a pet theme this week and are highlighting great local stores to pamper and protect our pets.  Although there are many national chains (and we highlight one national named but locally owned franchise), at rightsizelife.com we always look local.  Here is a round up of local pet product proprietors (say that three times).
A champion of local in almost all of its departments, The Anderson's has a great many pet products from generic toys, high end fresh pet food, even snacks for cats while having a movie marathon.  All three of their Toledo area locations are brimming with pet stuff.  If there is one draw back compared to other stores, The Anderson's is not "pet welcoming" in the same way as other pet retailers, given the broader spectrum of their shoppers.
A Toledo area original in business since 1888.  Yes that is EIGHTEEN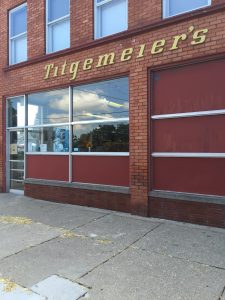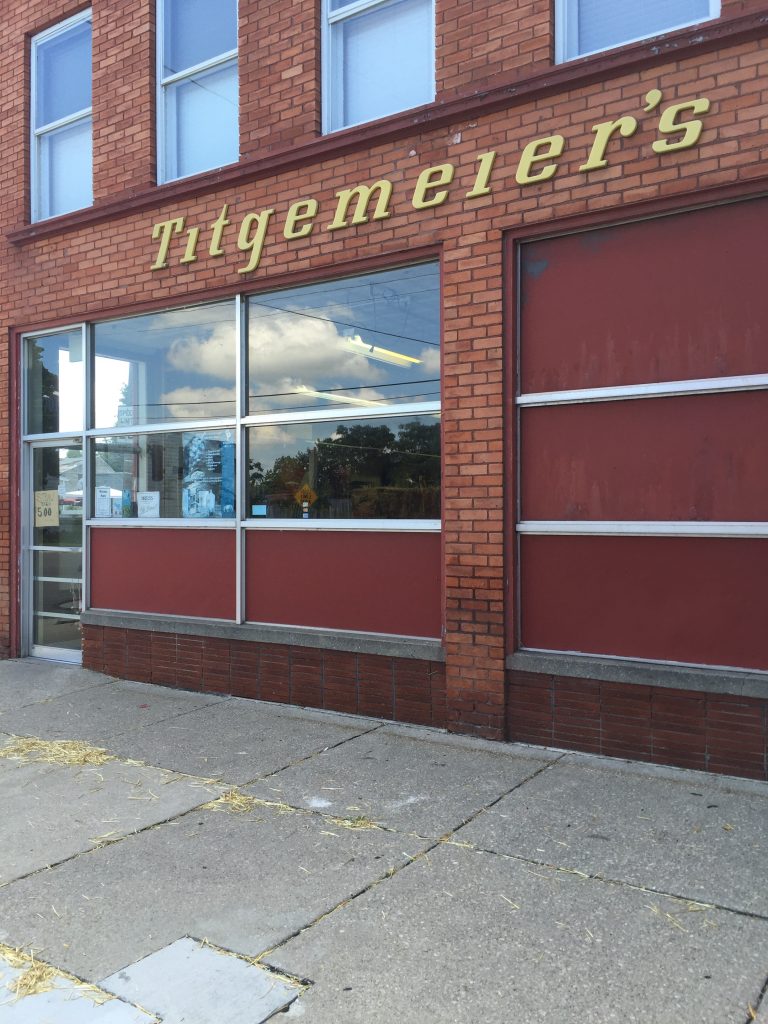 eight eight.  Besides great products for your lawn, garden, and all things outdoors, Titgemeier's also is one of the areas leading
supplies of things for your pets.  Located on Western this unique store also carries and excellent selection for home beer and wine making.  Pets, gardening, home brewing?  Worth a visit just to gape.
If you're a pet owner, looking to become one, desire the selection and convenience of the supermarket, yet want to support local, The answer is Pet Supply Plus.  Pet Supply Plus will satisfy all of your pet shopping needs as well as offer a place to adopt and groom your furry friend. Although Pet Supply Plus is a national brand with many locations, the company is local. It was founded in Redford, Michigan in 1988. Currently the store has its headquarters in Livonia, Michigan with each  franchise is locally owned and operated. The store is best known for its services: dog grooming, self-serve dog wash, and adoption. You can find a wide range of food brands including the store's own natural brand of dog food, Redford Naturals. If you're looking to adopt, you can chose from cats to reptiles, fish to ferrets. Toledo has four locations.  Candace has personal experience with their extensive variety of aquariums. While caring for fish she has enjoyed adorning tanks with their cool accessories like colorful stones and ceramic skulls.
Has your dog been a good boy or girl? Does he or she shower you with unconditional love after a hard day? Maybe it's time to give treat time an upgrade! If you're looking for a unique, healthy and tasty reward for your furry friend, check out Three Dog Bakery on Monroe Street in the Park Plaza shopping center. This locally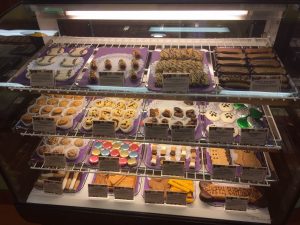 franchised and owned bakery specializes in personalized celebration cakes and decorated cookies for dogs! The baked goods have names like pupcake, peanut mutter, and drooly dream bars. They have packaged treats in containers. The store also features collars, gifts and toys that are all made in the USA. Not only will you be giving your dog a well deserved treat, but also supporting the local economy and worker! The store is open Monday through Saturday from 10 until 7 and Sunday 12-5.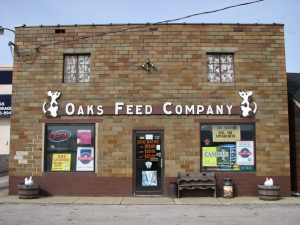 Another great Toledo area icon that has been around since the 1930's, Oaks Feed Co. has plenty for your pet.  Located on W. Central near Holland-Sylvania, Oaks joins Titgemeier's as an old fashion, pet friendly, "General" store.  However, like The Anderson's, Oaks Feed Co. also has high end and high quality alternatives to the generic, off the rack pet food.