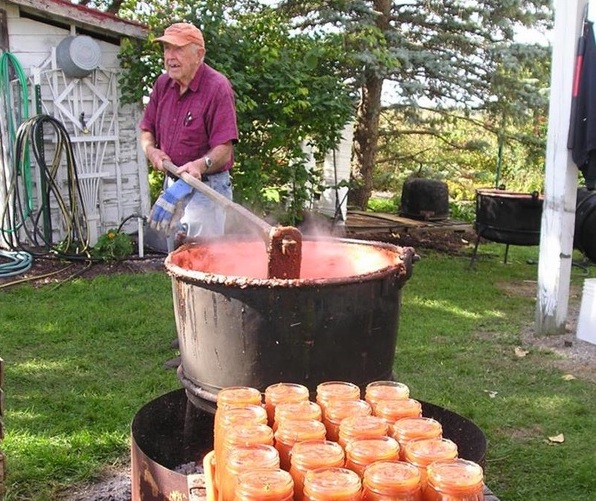 By Susan Rogers
Apple butter is a zesty, delightful spread of apples, spices (think: cinnamon, cloves, nutmeg) and brown sugar that is spread on crunchy, buttery toast with a pinch of sea salt; or warmed in the microwave and spooned on top creamy vanilla ice cream, or dolloped on top of cheddar or brie cheese and a slice of turkey for an out-of-this-world sandwich. It's applesauce, only better.
If apple butter sounds like a delicious fall treat, then make plans to attend the 42ndannual Apple Butter Festival in downtown Grand Rapids, Ohio, on Sunday, October 14, 2018.
A Local Staple
The festival, hosted by the Historical Society of Grand Rapids, brings to life the history of the river valley. "Our focus is to educate people, especially children, on how life was lived in this rich agricultural area," said Steve Kryder, president of the historical society and co-chair of the event. "The activities are educational and fun for every member of the family."
Kryder said this year's festival will begin on Saturday at 7:30 p.m. with a vesper service on the Gilead Side-Cut canal path, where none other than Abraham Lincoln, the 16thPresident of the United States, will preach the sermon, followed by real canon fire at 8:30 p.m. "To get things off with a bang," Kryder chuckled.
The festival attracts more than 30,000 to town and there is plenty to see, eat and do.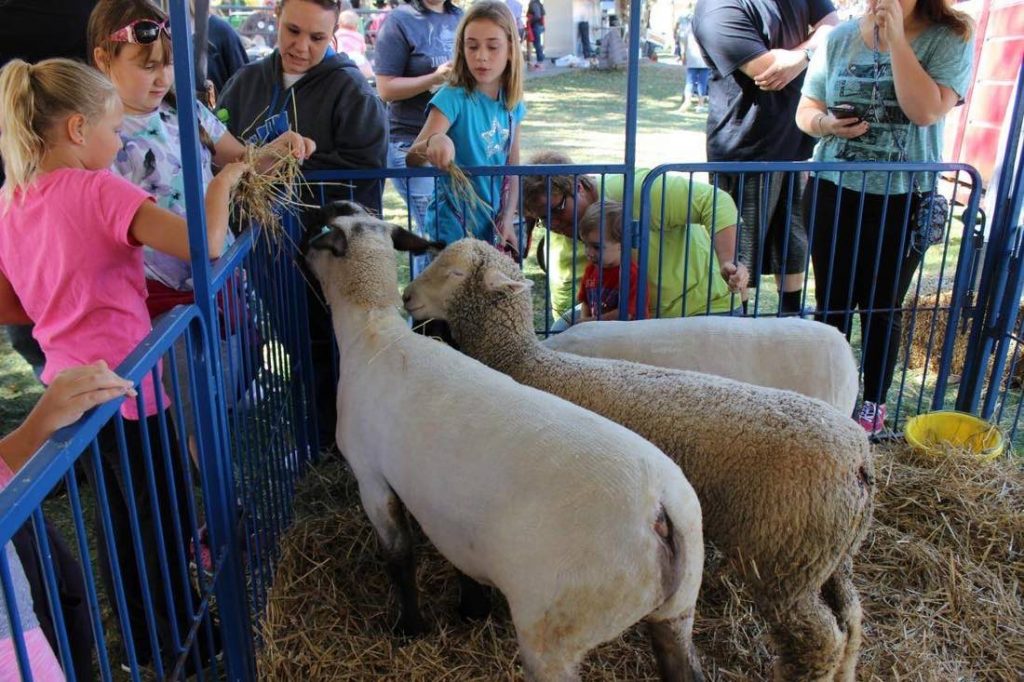 There are two stages for live entertainment, classic car displays, a World War II military encampment with re-enactment groups, historic demonstrators along the canal, an encampment of soldiers from the French-Indian War, a farm animal exhibit, and a children's area featuring magicians, jugglers, puppets and storytelling.
Activities Great and Small
Along the canal, among the historical demonstrations, kids of all ages can try woodworking tools and learn how a log cabin was assembled. They can scrape and tan an animal hide and work a cider press. They also can grab a paddle and stir real applebutter cooking over wood fires. Along the path, stop and talk with Chief Tecumseh, Johnny Appleseed, Ulysses S. Grant's widow, Lewis and Clark, and other historical impersonators.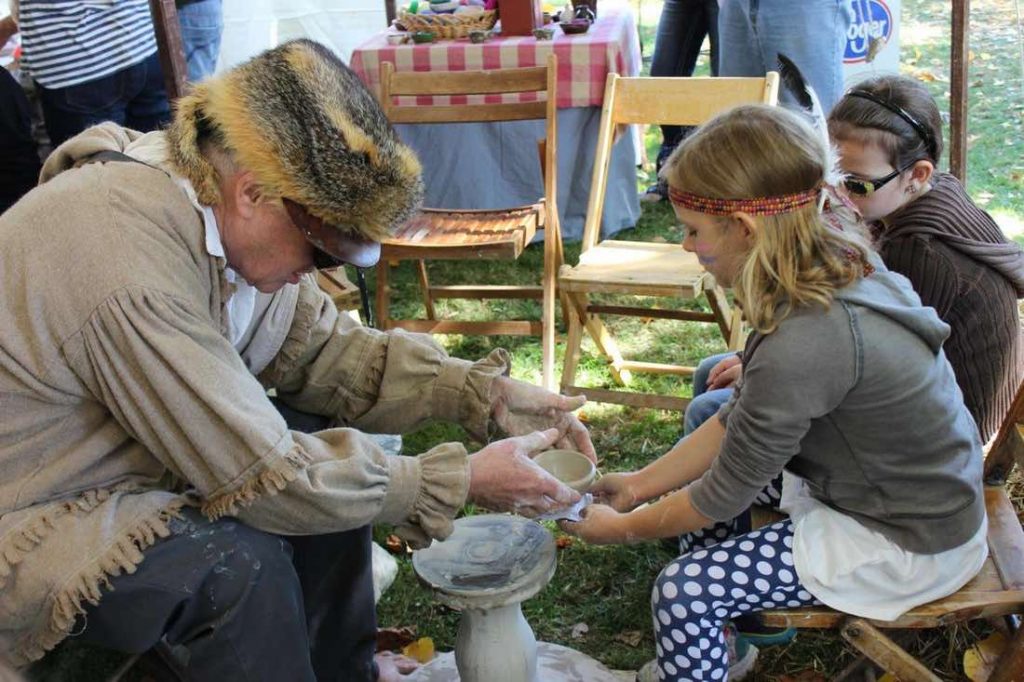 Among the demonstrations: basket making, beadwork, candle making, chair caning, crochet and embroidery, flute making, herbal lore and use, knitting, mattress ticking, moccasin making, pewter work, pottery, rag doll making, rope making, silversmith engraving, soap making, spinning, and tatting,
The farm exhibit will feature traditional farm animals—chickens, cows, sheep and pigs—with hands-on demonstrations of cow milking, sheep shearing, beekeeping, and butter making. The making of cornmeal is a crowd-favorite. It includes shelling, grinding and sifting corn into corn meal, which is then bagged and sold.
Auto car clubs will bring flashy hot rods to charming antique vehicles for people to walk around and view.
Parking is easy and convenient with five lots, all of which offer free shuttle service. While admission to the festival itself is free, the parking fee of $15 per vehicle defrays the cost of entertainment, demonstrations, and services such as restrooms, security and transportation.
The festival not only boosts the local economy but raises funds for the historical society, the local Cub Scouts, the volunteer fire department, and youth organizations, to name a few.
Learn more about this event at www.applebutterfest.org.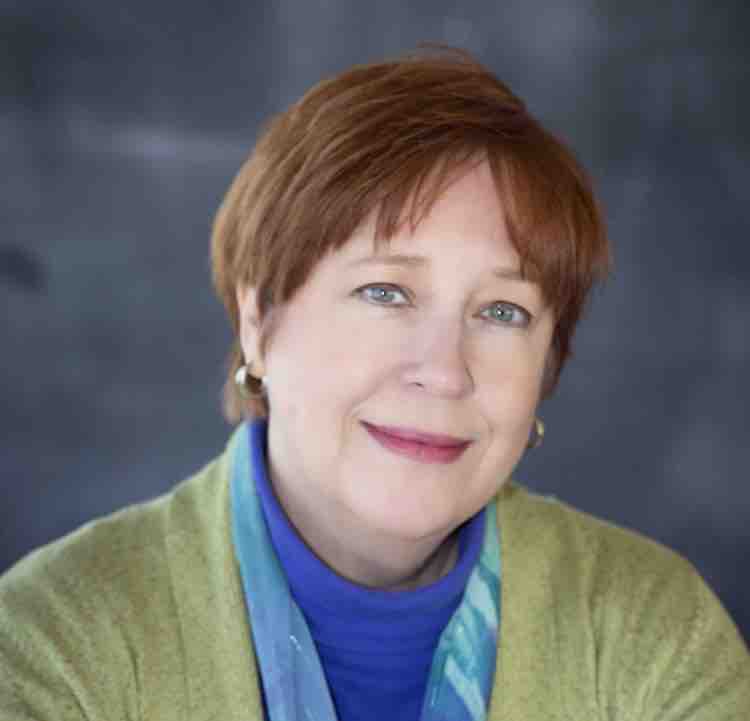 Susan Kesling Rogers moved to Perrysburg in 2018 and spent her free time over the summer learning local history and discovering towns in the area. She recently joined the staff of the Society for Industrial and Organizational Psychology in Bowling Green.