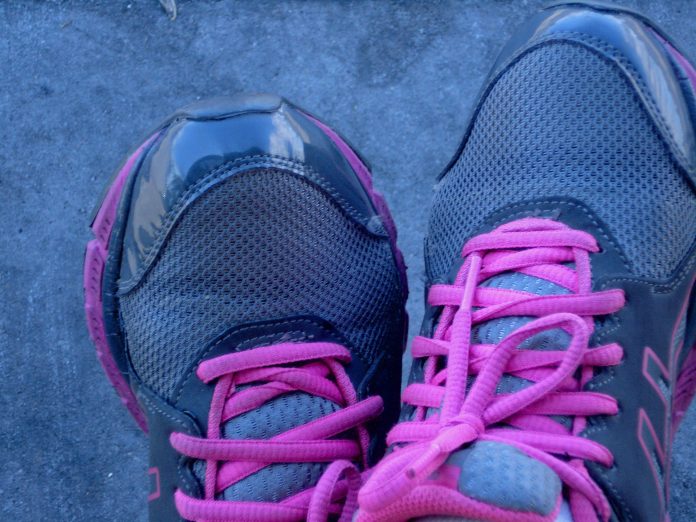 By Chris Watson
There is no question that the start of a new year means setting some goals for new habits, new hobbies, and new direction.As Dr. Host explained in her recent article, one of the most important things in deciding to make healthy life style choices is to get help and support. According to WebMD, the benefits of starting and maintaining a regular exercise program are obvious:
Exercise increases brain power (we tend to be more focused)

Movement reduces stress (and stress is the root of a whole slew of other problems)

Exercise actually gives energy back (it is counter intuitive but the more you do the more you CAN do)

Exercise is proven to help ward off illness

Exercise helps build relationships (classes, gyms, etc. Also, more focus and less stress equals better relationships)
We are blessed in our area vast selection of gyms, trainers, classes, and programs from streamlined and affordable to personal and intense. Many of the classes and gyms listed below are national franchises but they have a great local and community focus. From 10 different Y's in the region to a slew of personal trainers, yoga instructors, guided fitness classes and straight forward gyms, there is no reason to huddle in the cold wishing you were making better choices. Any one (or combination) of these facilities and professionals will help you start, and most importantly, maintain a healthier and more energetic lifestyle.
Classes, Yoga and Wellness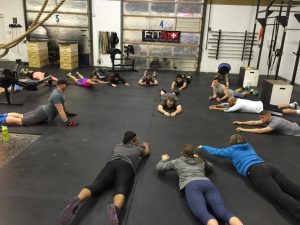 Joe's Yoga and Fitness: 29101 Hufford Rd. in Graystone Hall, Perrysburg, OH
Tonic Maumee: 2221 River Rd, Maumee, OH
Essence: 725 Ford St., Suite B, Maumee, OH
Marci's Downtown Yoga: 135 N. Michigan St., Toledo, OH
Bikram Yoga: 5107 B. Monroe St. Toledo, Ohio
Jazzercise, Perrysburg: 120 W. South Boundary, Perrysburg, OH
Jazzercise, Toledo: 1100 N. McCord Rd, Toledo, OH
Personal Trainers
Fierce Fox Coaching (Emilee Wilson):  Virtual Health and Wellness Coaching
KAB Fitness (Keith Bombrys): 1800 McCord, Toledo OH
Embody Wellness: 2245 Reynolds Rd Toledo, OH
Renegade Fitness: 4101 King Rd, Sylvania OH
Homebody Extreme Fitness: 5750 Secor Rd Toledo, OH
LiveFit, Perrysburg: 26610 Eckel Rd Ste #1, Perrysburg, OH
Positively Fit: 108 E. Dudley Rd., Maumee, OH
Total Nutrition: 5455 Airport Hwy, Toledo, OH
Definition Fitness and Training: 6919 Central Ave, Toledo, OH
YMCA's
Anthony Wayne: 1330 Michigan Ave, Waterville, OH
Downtown Toledo: 300 N. Summit St, Ste 100, Toledo OH
Eastern Community: 2960 Pickle Road, Oregon, OH
Fort Meigs: 13415 Eckel Junction Rd., Perrysburg, OH
Francis Family: 2000 W. Dean Rd., Temperance, MI
Sylvania/JCC: 6465 Sylvania Ave, Sylvania, OH
University: 2086 Brookdale Rd, Toledo, OH
Wayman D Palmer: 2053 N. 14th St. Toledo, OH
West Toledo: 2110 Tremainsville Rd, Toledo, OH
Wolf Creek: 2100 S. Holland-Sylvania Rd. Toledo, OH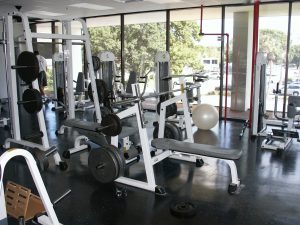 Gyms
Super Fitness (Alexis and Telegraph): 343 Newtown Square Dr. Toledo, OH
Super Fitness (Dorr and Reynolds): 1207 N. Reynolds Rd, Toledo, OH
Fitness4all (4 locations): Sylvania, Maumee, and Perrysburg
Wildwood Athletic Club: 2865 N. Reynolds Rd, Toledo, OH
Planet Fitness, Glendale: 3426 Glendale, Toledo, OH
Planet Fitness, Perrysburg: 144 E. South Boundary St., Perrysburg, OH
Planet Fitness, Laskey: 2630 W. Laskey Rd, Toledo, OH
Planet Fitness, Sylvania: 6758 W. Sylvania Ave, Sylvania, OH
Planet Fitness, BG: 1135 SW. Main St., Bowling Green, OH
Aspire Fitness, Maumee: 2584 S. Detroit Ave, Maumee, OH
Aspire Fitness, Toledo: 4925 Jackman Rd, Toledo, OH
LA Fitness, Maumee: 1361 Conant St., Maumee, OH
Guided Workouts and Systems
I Love Kick Boxing Toledo: 5333 Monroe St Unit 5, Toledo, OH
I Love Kick Boxing Perrysburg: 4185 Chappel Drive, Perrysburg, OH
Crossfit Toledo: 757 Warehouse Rd, Toledo, OH
Crossfit Crowned: 3615 Briarfield Blvd, Ste E, Maumee, OH
9 Round Maumee: 1506 S. Reynolds Rd, Toledo, OH
9 Round Perrysburg: 126 W. South Boundary, Perrysburg, OH
9 Round Sylvania: 5577 Monroe St, Ste C2, Sylvania, OH