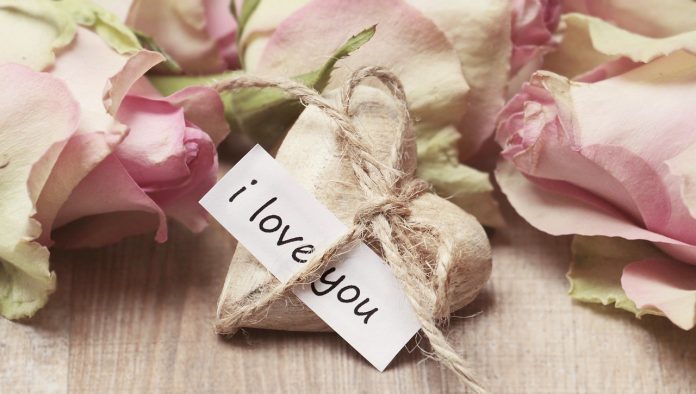 "God could not be everywhere, and therefore he made mothers." –Richard Kipling
We all have mothers. Whether our birth parent, the mother of our soul, or the woman who played parent as we emerged from one, every single one of us has had someone who has parented us into adulthood or just a new phase of adulthood.
Likewise, we all know mothers. From the colleague who seems like she sails through maternity like a pro in a sitcom to the suddenly single who is trying to right a family boat filled with kids, motherhood pervades our personal and professional lives.
It is no wonder that Mother's day, has become one of the largest spending events outside of winter holidays, with an average expended spend this year of just shy of $200 per person.
Naturally, your local retailers and services providers would like a chance at helping you celibate motherhood and pamper the mother in your life. Below is a list of 10 great local folks who will make great gifts for the mother in your life. By going local, rather than to a mega mart or on line, it shows mom that you don't just care about her, but about your community as well.
So, buy mom something local. Both of you will feel special, which is the whole point.
Happy Mother's Day!
In Bloom Flowers and Gifts: Don't be deceived, In Bloom has beautiful and fresh flowers, as well as, a wide variety of gifts you might want to take a gander at. They offer a wide selection of interestingly curated gift items that any mother would love.
126 Wayne St., Maumee.
Beautiful Blooms by Jen: Yes, nothing says that you love Mom like flowers. However, nothing says "I forgot about Mother's Day" like last minute grocery store flowers. Jen is this year's recipient of the Sylvania Chamber Chamber Champion Award and will treat your mom right…like a champion and queen.
5675 Main St., Sylvania OH.
Angel 101: Another great florist and gift option right in the historic district of Downtown Perrysburg. They are definitely worth a stop. As long as you are downtown you can pick up gift certificates for Mom at any of the great restaurants or coffee houses along the first couple of blocks of Louisiana.
101 Louisiana Ave, Perrysburg, OH
Maumee Valley Chocolate and Candy: Let's face it, nothing says I love you like chocolate. Plus, Lent is over so we can get back to treating ourselves. Maumee Valley makes a lot of their candy in house and has expanded over the years to carry a wide variety of tasty treats. Plus it is just down the street from In Bloom making downtown Maumee an easy shopping stop. 101 E. Wayne St., Maumee
Christie's Candy's and Mints: This Toledo icon has been in business so long that the mom in your life may have bought chocolate for her mom from the father of the current owners. Tucked away on Glendale near the Trail you can always get your gift then treat yourself to a doughnut across the street at Wixies.
2202 Glendale Ave, Toledo OH
Remedy Barefoot Massage Studio: Massage is a great gift, one that many moms would never think to get themselves. At Remedy, the ladies use several innovative techniques, including therapeutic and Ashiatsu. Get your mom a gift certificate then take her for a massage.
4334 Central Ave, Toledo
Jonathon Khoi Nail Spa: this is the ultimate in being "pampered". Jonathon Khoi has three locations, will do both "manis and pedis" and does so in a beautiful setting with great staff. And here is a hint, they do all ages so it can be a grandmother, daughter, and granddaughter day.
6189 Central Ave, Toledo; 132 Chesterfield Ln, Maumee; 9822 Fremont Pike, Perrysburg.
Ahava Spa: How about a day downtown? Treat your mom to a great day spa experience at Ahava, which features full packages in both beauty and massage. Then join her for lunch or dinner afterward at one of the downtown great restaurants. Ahava has full-service packages and excellent hours to accommodate any schedule.
34 S. St. Clair St, Toledo
Handmade Toledo: Looking for something eclectic? Want to support local? If nothing else you can buy a card from one of the local artisans. Again, it shows that you thought about her in a special way without a quick trip to the…well Quick Trip.
1717 Adams Street, Toledo
Allan Miller Jewelers: If this is a special year, jewelry is the ultimate Mother's Day gift. The area is festooned with excellent jewelers, but we chose Allan Miller because we grew up with his girls on the radio. Behind those girls is a great mother. Located in Oregon they are an excellent choice of fine jewelry in a wide price range.
3239 Navarre Ave, Oregon OH
Local Restaurants: Take mom to a local restaurant. We have, and we are not exaggerating, hundreds of excellent choices to take mom out to dinner. And here is a hint. Do NOT go out on Mother's Day. Every place will be packed. Pick a day the following week when things won't be as hectic, and mom can get great service and your personal attention.
Go Shop Local: Forget the gift. Pick a day and take mom shopping at great local places. Anywhere in downtown Grand Rapids, Sylvania, Perrysburg, Maumee, or Bowling Green is a great start. Or you can pick one of the interesting antique places in town like the Maumee Antique Mallor the Artisan Village at the Toledo Botanical Gardens. The point, of course, is to spend our most precious capital, TIME with our mother.