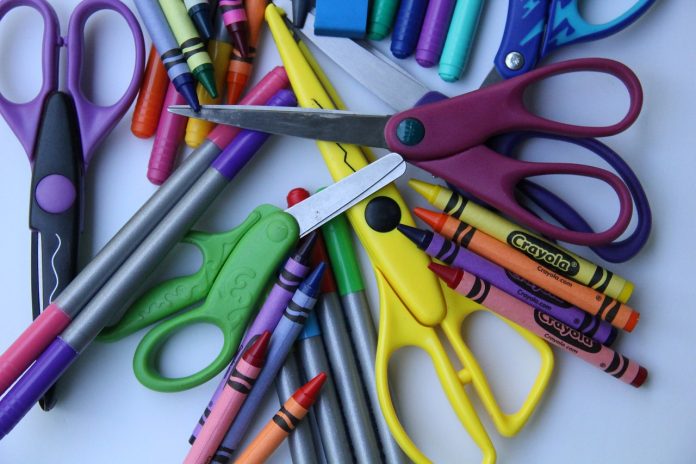 In the world of marketing the two most powerful (and overused) words of the lexicon are "NEW" and "FREE". If you place the word new in front of the word "tax" you get strong and completely negative reactions. Placing the word "free" after the word "tax" and you get something else entirely; mainly the Ohio Tax Free Weekend focused on getting kids of all ages (and many adults as well) ready to go back to school.
The Devil is in the Details
The truth is that Sales Tax Holiday is rather narrow and many people don't understand it. Unfortunately, it is also rather focused on big box retailers given, the restrictions on price and included products. That should not keep all of us from taking advantage of purchasing the items tax free.
To prevent disappointment (and argument at the check out) we have created a basic shopping crib sheet. You can find the full State of Ohio FAQ here. 
Thinking Outside the (Pencil) Box
Regardless of whether you have school age kids or not this is a good time to get some basics, like socks, outerwear, even work shoes (yes, steel toed shoes are included but ONLY if they are under $75). Note that sport wear is also included, so basic workout gear is included and anyone who has ever geared up for even a basic day at the gym or short run knows the value of catching a deal on those clothing items.
Speaking of expensive, hidden inside the specifics of clothing are the words: "costumes; baby receiving blankets; diapers, children and adult, including disposable diapers; rubber pants; garters and garter belts; girdles; formal wear; and wedding apparel."  That is a pretty broad list and diapers are expensive. Saving several percent is excuse enough to shop during the weekend. And if you are planning a wedding, well, this is your weekend.
Finally, don't forget the teachers in your life. Besides the usual kinds of things for kids there is also chalk, markers, tape, glue, folders (including for teachers' files), construction paper, and poster board. Teachers provide a shocking amount of their own supplies and often times help kids in their class as well.
Regardless of the limited scope of the weekend, the Ohio Tax Free Holiday does signal a willingness on the part of both retailers and the state to help us all get back in the educational groove after a summer siesta. So take advantage of the opportunity. If we have to get back to school or work, at least we get a tax break to soften the blow.