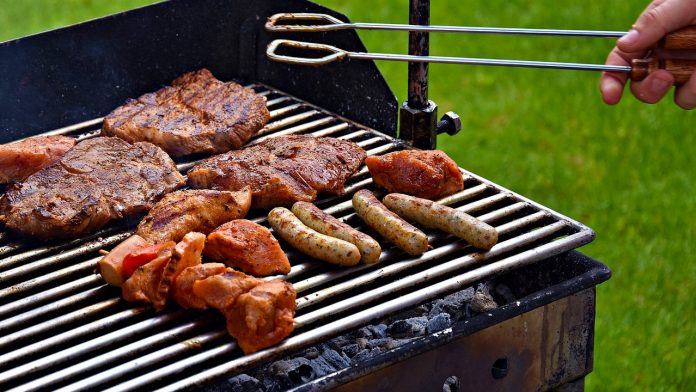 From 1971 onwards, the Memorial Day holiday was officially observed on the last Monday in May and became the unofficial start of the summer, with barbecues, blockbuster movie openings and mattress sales. –Allen West
Memorial Day is, by almost every definition, the unofficial start of summer. Of course, summer doesn't actually start until mid-June. However, Memorial Day weekend is the perfect time to break out the grill, uncover the pool, dust off the bikes, pull out the shorts, get out the Frisbee…you get the picture. It is summertime.
One of the great things about our region is that summer in and around Lake Erie is just so much fun. Besides a Great Lake, which in itself is a destination, our area has great food, fairs, festivals and farms (which lead to farmers markets of course). Our area is a top producer of berries, honey, sweet corn, asparagus (at least in Michigan), tomatoes, and a whole host of meat products including two of the best sausages around, Packo's and Stanley's. Plus there are corn dogs, funnel cakes, street tacos, fish tacos, soft serve, malts, Italian sodas. Summer may not be endless, but the things to enjoy are.
As we commence summertime we would be remiss if we didn't pick a few local favorites to get your Memorial Day weekend started. What follows isn't an exhaustive list, of course. But it is a start. As we progress through longer days lazy nights we will keep up the pace of local favorites. After all, our region pulls out the stops for summer. It is time to get out and pay them a visit!
Local Picks for Memorial Day
Stanley's Market: Sure, we all know kielbasa. However, their meat market, in general, is amazing. We are particularly fond of the smoked versions of their famous sausages. Plus pick up some horseradish while you are there. And don't be fooled, the stuff at the market is way better than what is sold at the mega-mart. The drive into town is worth the effort.
Monnette's Glendale, Monnette's Reynolds, Monnette's Secor: All three of these amazing produce markets are independently owned but they all share some commonalities, the first and foremost of which is an emphasis on carrying local produce. They also have wines and beers and great deli's. Bottom line, they are old school produce markets and a perfect start to the summer.
Sautter's Sylvania: There are many great things about Sautter's. However, on this the startup of summer we can highly recommend at least one thing: potato salad! Their deli has some great stuff but you should really try the potato salad. It is affordable and way easier than grandma's recipe.
Joseph's Beverage Center: There are some great places to explore the summer cocktails, wines, and beers in our town. However, there is something special about Joseph's. It has a great selection and isn't just a bottle shop. There is plenty to look at, think about, and if you are smart, ask questions about. Gin and tonics are great but there is a whole other cocktail world out there to explore. Joseph's is a great place to start.
Maumee Indoor Theater, Sundance Drive-In, Paramount Theater: Yes, Memorial Day is also a big weekend for movie releases. You don't have to fight the crowds at the megaplex. Maumee Indoor offers great movies that are both affordable and in an utterly charming atmosphere. And if you really want to go "old school", take a drive out to Oregon and re-discover the drive-in. Smooching in the back seat is optional…
Ft Meigs First Siege 1813: One of several historical reenactments that occur in historic Ft. Meigs. Besides getting a good dose of history, Ft. Meigs is a great outdoor venue for a holiday weekend to explore. Finally, just down the street in downtown Perrysburg, are eateries and coffee shops that are well worth a visit. Plus, Perrysburg has its Memorial Day Parade on Monday that ends at the Fort.
Any Soft Server Ice Cream Place: An ice cream cone is the essence of summer, and we would stack up our ice cream stores against any metro area. If you do nothing else this summer kick off the weekend, visit a soft serve place!
For more great things to do, check our top ten articles and regional calendars and get your local summer started right!