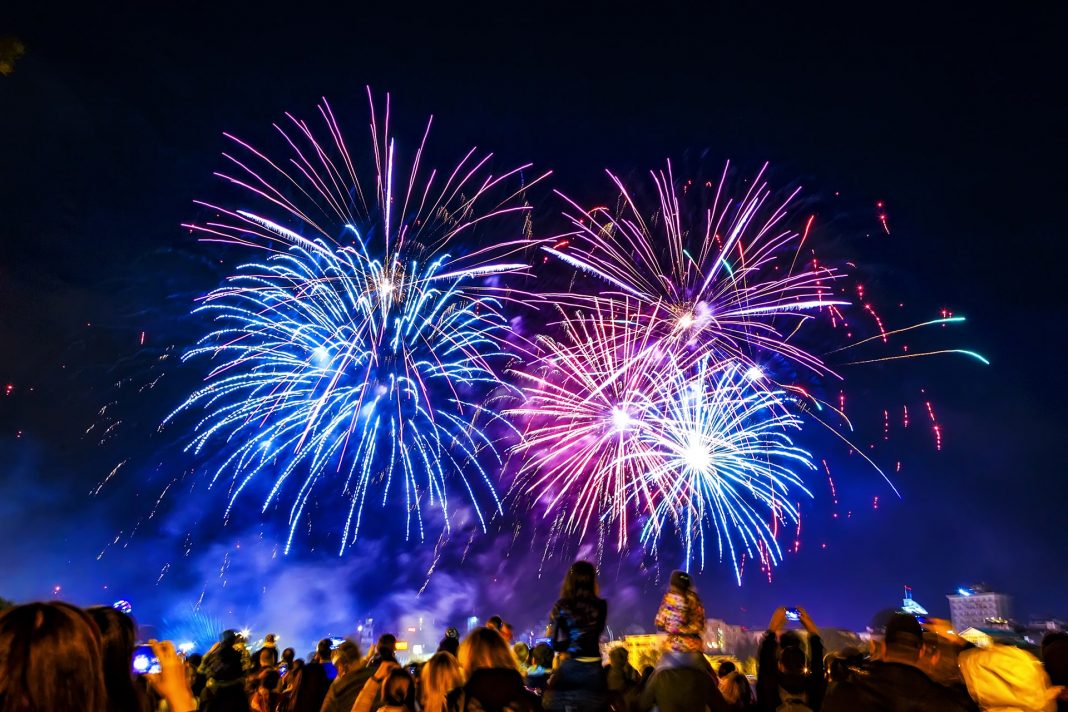 Given the year of the pandemic, "independence" has taken on new meaning. Celebrating our independence has always been fundamental to our American culture and since 1777 we've used fireworks to celebrate the occasion.
With the entire economy opening up, this 4th of July feels less like a typical holiday and more like a graduation. Last year's celebrations were, to be charitable, muted. With so many Public Health concerns most of us stayed home and celebrated quietly. Likewise, municipal events were canceled.
Although Independence Day 2021 will be observed on Sunday, July 4th, the regional landscape is sprinkled with celebrations spread out across more than a week. With so many activities and observances going on, this 4th of July marks more than just a historical fate. Thanks to so many health precautions being lifted, this July 4th is truly a celebration of "Independence".
Looking for info on 2021 fireworks? We'll keep you up to date all season long down in our "Local Fireworks Shows & Events" section.
Fireworks Displays Galore
The calendar at RightSizeLife.com is replete with celebrations starting as early as June 25th. Depending on your willingness to drive, we have listed festivities out to the islands, Cleveland and Detroit. After all, it's been a while so why not make it a day. If you are so inclined you can attend firework celebrations for over a week solid.
As for food, don't forget to check out our great local groceries to pick up supplies and staples. Our local directory is full of options for markets and delis. If you want to celebrate independence, why not start by celebrating independence from the mega-mart.
Don't forget that restaurants and food trucks are back with a vengeance. Many restaurants have outdoor seating available and are featuring live music. Food trucks will be hanging around throughout the region.
It's been a while since we've done fireworks. Here is your crash, boom, and bang checklist:
Blankets and chairs: Seating is typically bring your own. So pack whatever makes you comfortable.
Don't forget water: Depending on the fireworks display you may need to pack a bottle or two. Though some have refreshments available.
Bug spray: Fireworks are at night. Bugs like that and you.
Carpool if you can: Parking is always at a premium.
Leave the alcohol at home: Check local regulations but most celebrations will only allow alcohol (if at all) in restricted areas.
Respect private property: Park only in designated areas.
Ohio Cities Near You with Fireworks
Springfield Twp. – June 26th, 5 pm
Point Place – June 26th, 7 pm
Downtown Toledo – July 2nd, 9 pm
Maumee/Perrysburg – July 3rd, 9 pm
Sylvania – July 3rd, 10 pm
Waterville – July 4th, 9 pm
Swanton – July 3rd, 9 pm
Defiance – July 2nd, 2 pm – 6 pm
Bowling Green – July 3rd, 9 pm
Findlay – July 2nd, 9 pm
Tiffin – July 4th, 9 pm
Wauseon – July 2nd, 9 pm
Lima – July 4th, 10 pm
Van Wert – July 4th, 10 pm
Celina Lake – July 23rd, 8 am – 6 pm
Fremont – July 1st, 9 pm
Woodville – July 3rd, 10 pm
Oak Harbor – July 1st, 9 pm
Port Clinton – July 1st, 9 pm
Put-In-Bay – July 1st, 9 pm
Sandusky – July 3rd, 10 pm
Cleveland – July 3rd, 9 pm
Michigan Cities with Fireworks
Bedford Township – June 25th, 9 pm
Ann Arbor – July 4th, 9 pm
Detroit – June 28th, 9 pm
Local Fireworks Shows & Events
Alternatives to Fireworks
In an extraordinary moment of kismet our own Mud Hens plus the Cleveland Indians and the Detroit Tigers are all in town for the 4th of July weekend. How about that for celebrating our nation's independence!
No matter what your plans are for the weekend, take a moment out to bask in the 4th of July that has been two years in the making. Relax, eat something not good for you, and take a moment to enjoy all of our freedoms; freedom from tyranny, freedom of speech, freedom to worship and congregate, and yes, freedom to once again celebrate.
Happy Independence Day!