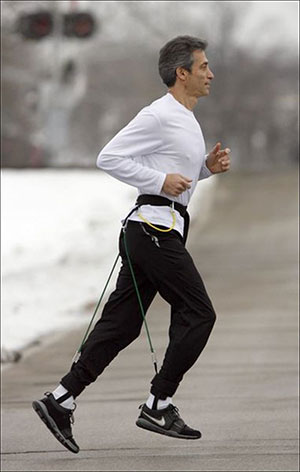 Run With Joe: 3 Hr Running Clinic
Refine your running technique to surpass all your running goals! Become a better, more efficient injury-free runner with the best running method on the planet: POSE Method Running is the only technique scientifically proven to reduce impact on the knees by 50%!
Run faster with less energy; Best your PR; Reduce joint stress and avoid injury. Appropriate for both new and experienced runners! Featuring drills with the EZ RUN Belt, invented by Joe Sparks and shown in photo.
$85. Limited to 4 Students. Advanced registration required.