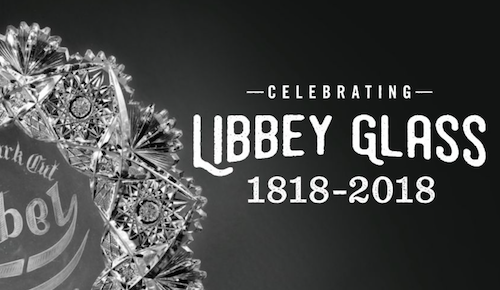 Historic Libbey Glass Exhibition
Celebrating Libbey Glass, 1818–2018 pays homage to 200 years of glassblowing excellence of Libbey Inc. and the legacy of Edward Drummond and Florence Scott Libbey. The exhibition is focused exclusively on the tableware produced by the company since its inception, drawn primarily from the Museum's permanent collection with additional loansfrom the Libbey Inc. archive. The exhibition explores the evolution of design at Libbey Inc. from 1818 (when the company was known as the New England Glass Company) to present day.
The Toledo Museum of Art (TMA) has more than 600 objects by Libbey in its permanent collection, with approximately 140 works from the TMA collection displayed in Celebrating Libbey Glass. It is because of the strength of TMA's collection and archive material that this exhibition is possible.
The glass works on view are divided into three roughly chronological chapters of the firm's history: "New England Glass Works, 1818-1888"; "Move to Toledo, 1888-1950"; and "LibbeyModern and Contemporary, 1930-present."
Each section will showcase a stunning array of glass objects, including table and floor lamps, vases, pitchers, a range of goblets and other drinking glasses, decanters, and bowls as well as presentation objects made for the World's Fair.