health

419.265.3219
Since being introduced to dōTERRA, I have incorporated essential oils in to every aspect of my life, including my physical therapy practice and my home life. Contact me about beginning your new, healthier life with doTEERA essential oils.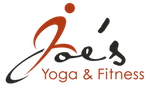 419-345-0885
29101 Hufford Rd, Perrysburg, OH, 43551
Our mission is to provide a non-competitive, self-healing, mindful environment
for our students to take charge of their own health and wellbeing.

(419)8737223
10005 Fremont Pike, Perrysburg, OH, 43551
Many people dismiss chiropractic as being something only for back pain, but chiropractic treatment can be used to treat a wide variety of physical issues, such as migraines and headaches, chronic pain, carpal tunnel, pain due to injury or muscle strain, and much more.
At Precision Spinal Care our chiropractic team is ready to meet with you to discuss your needs. We will help to design a program that is right for you. We look forward to meeting you.