Shopping, Retail, & Grocery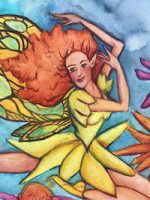 My creations come in series and tells stories. My favorite stories are fairy tales, the stories told in tarot cards, and mythology. I am passionate about Mexican day of the dead and it's positive message about family and love, life and eternal joy.

419.265.3219
Since being introduced to dōTERRA, I have incorporated essential oils in to every aspect of my life, including my physical therapy practice and my home life. Contact me about beginning your new, healthier life with doTEERA essential oils.