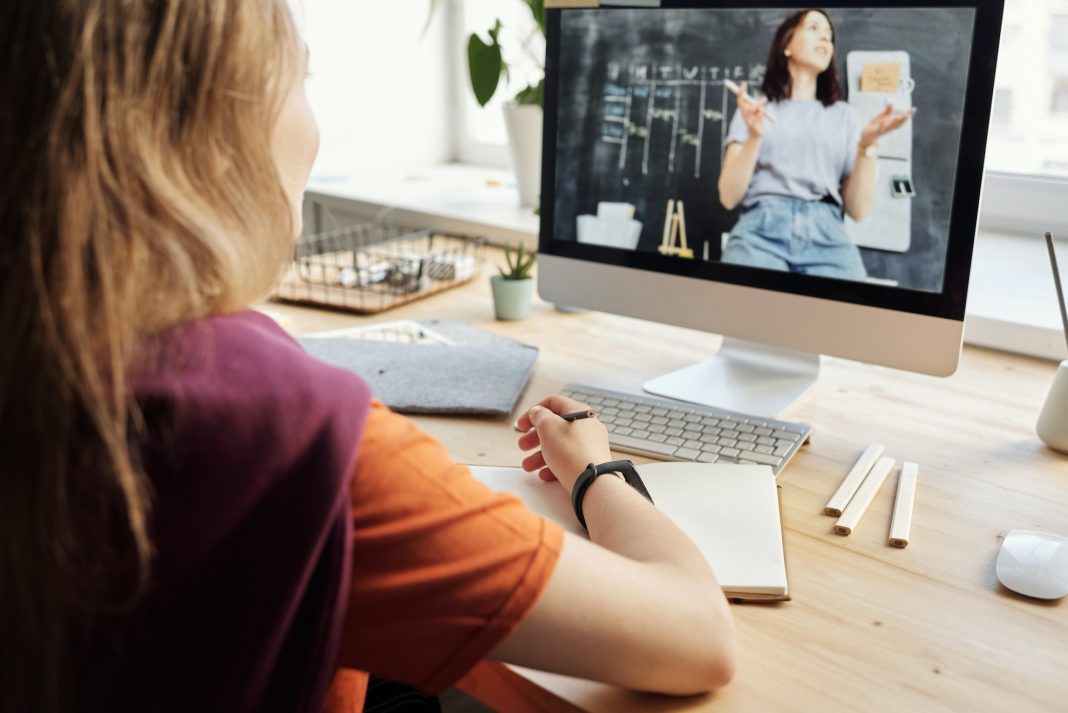 Blended. Hybrid. Remote. Face to Face. Online….
From parent to professor, teacher to teen, child to college, these are terms that all of us must navigate for this back to school season. There is nothing normal or standard about this school year. As a community, we are all navigating uncharted waters.
However, if there is one word that no person needs to use this Fall Semester is the word "alone". 
Local Resources Abound
Certainly school systems are working as hard as they can to deliver on their primary mission of education. There are also amazing online resources that are available, many for free, that can help provide both lift and engagement to the learners in our lives. 
Besides these direct resources, there are also ways to further our learners fall experience. Tutors, music lessons, even simple computer upgrades in the home can help inspire learners caught in the current blend of online and in-person schooling. 
Local computer companies have rebuilt and affordable options (like desktops and tablets) that can free up screen time in the home. Tutors can relieve the stress of not only keeping our learners motivated but helping them with the rough spots. Music lessons, online physical activities, arts and crafts options, plus all of the other resources including our library systems can keep the educational wagon trains moving forward.
Listed below are local resources, grouped by focus, that can help make this fall a little better, a little more palatable, and above all, more educational for everyone involved.
Many families have struggled with having a limited number of screens for both students and adults who are at home trying to complete there work. Local shops can upgrade your current gear or offer options to add a screen or two to your household. Something as simple as a faster device or one additional device can facilitate the whole semester.
Keith Stone Computers: 5220 Lewis Ave, Toledo, OH 419.214.0222 Repair, Upgrades and Sales
Virtual PC's: 3265 Alexis Rd. Suite C, Toledo, OH 419.531.1170 Repair and Upgrades
Abet Computers: 2200 W. Alexis Rd., Toledo, OH 419.205.5610 Repair, Upgrades and Sales
Phd Pc LLC: 419.944.2499, Repair and Upgrades
Computer Discount: 4 Locations, Repair, Upgrades, and Sales  
Toledo Computer Repair LLC: 419.535.7972 or 419.320.0129 Repair, Upgrades, Limited Sales
Limes Computing: 420 Louisiana Ave, Perrysburg, OH 567.336.6101 Repair, Upgrades, Sales
Senior Geek dot Biz  Monroe, MI 734.344.9511 Repair, Upgrades, Limited Sales
Most tutoring services are national franchises with proven methods for helping students. As with all current educational services, most offer a blend of online and face to face services at varying levels of cost or intensity. These franchises are locally owned and managed, helping the local educator achieve success with the learner with the need to create a curriculum entirely from scratch.
Tutor Doctor: In-Home franchise tutor services for Monclova, Rossford, Sylvania and More. 419.951.f0682
Huntington Learning Center: National franchise tutoring. 6638 Centers Dr, Holland OH 419.8676.4000
Sylvan Learning: National franchise tutoring with 3 locations (Perrysburg, Toledo, and Sylvania).
Kumon Math and Reading Center of Sylvania: 419.215.7150
Toledo Public Library: TPL has several resources to help students. You will need a library card to access tutor.com and other student areas. 
Clubz Tutoring Services: Online franchise.
In-person art and music lessons are the most problematic in the current environment. However, the schools listed below do offer online options along with in-person learning while following public health guidelines. As always, call ahead to find out restrictions and schedules.
Black Swamp School of Fine Arts: Individual and ensemble music instruction from beginner to advance. On line instruction available. Dance and fine arts instruction available depending on current health alerts. 419 Gould St. STE 3, Bowling Green OH 43402 
Create Art Studio and Workshop: Arts, crafts, drawing, fine arts. 118 Louisiana Ave, Perrysburg, OH 419.873.6240
Forte Music School: 3208 W. Sylvania Ave, Toledo, OH 43613 419.471.2100 Online music lessons.